Evenemang i Venedig med omgivningar: detaljer
From 07 December 2013 to 28 April 2014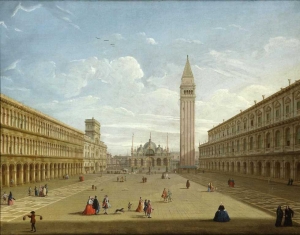 ARCHIVES OF VEDUTISMO: Pietro Bellotti
Ca' Rezzonico hosts the works of Pietro Bellotti, a marginal artist although far from negligible in the context of Venetian 18th century artistic life. A nephew of Canaletto, Bellotti didn't just depict Venice, as he left his homeland to feast our eyes with views of Europe's most important cities. In the wake of Canaletto, who served as his inspiration, this maestro's art is finally rediscovered and reassessed.

ARCHIVES OF VEDUTISMO
Pietro Bellotti. Another Canaletto
From 7 December 2013 to 28 April 2014
Ca' Rezzonico – Museo del Settecento Veneziano
Venice

Info: www.carezzonico.visitmuve.it


Nozio © 2014

Bakåt!